Meet the 2022-2023 Secretariat Members
The Assembly Secretariat serves to drive the agenda of the legislature and ensure effective, open debate and dialogue that advances the interests of Duke Graduate/Professional Students. The Secretariat is composed of 18 members, introduced to you below.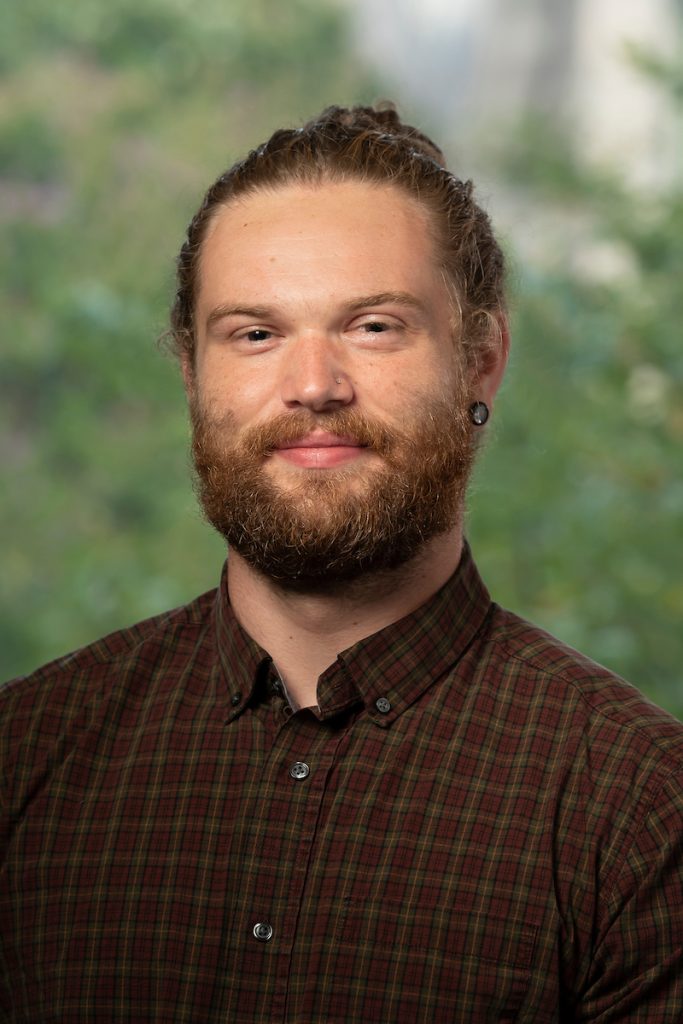 Speaker
Thomas Crowe-Allbritton (he/him/his)
Bio: Thomas Crowe-Allbritton is a first-year candidate for a Master of Public Policy at the Sanford School for Public Policy hailing from rural North Carolina. He attended the University of North Carolina at Pembroke, graduating with a Bachelor of Arts in History in 2021. During his undergraduate career, Thomas served in a number of activism and advocacy rolls including president of the Student Government Association and chair of the UNCP Votes Campaign. Much of his work in these roles as well as his current research as an MPP student focuses on addressing gerrymandering and voting accessibility within the town of Pembroke, Robeson County, and the State of North Carolina. In his free time, Thomas trains as a competitive powerlifter and enjoys hiking and gaming.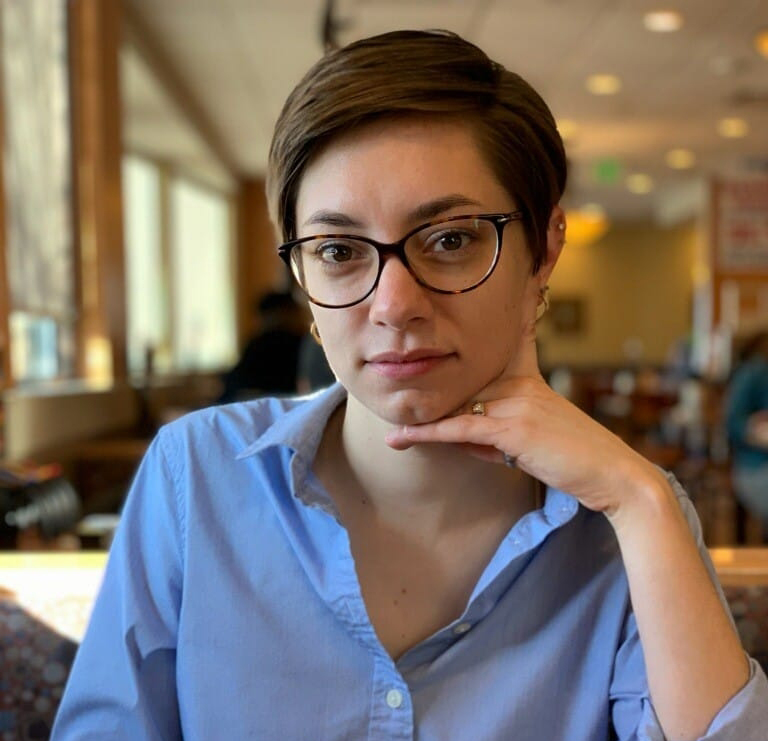 Chief of Staff
Brittany Forniotis (she/her/hers)
Bio: Brittany Forniotis is a fourth-year Ph.D. Candidate in the Department of Art, Art History, and Visual Studies. Her research encompasses medieval and early modern architectural theory and practice in the Mediterranean, with a focus on cultural and intellectual exchange and its connections to the history of science and medicine. Brittany's dissertation examines the premodern history of the architecture of hospitals. She has an MA in Art History from Duke and an MA in Art History from UNC-Chapel Hill, and a BA in Art History & History from Wake Forest University. Outside of her research, she enjoys knitting, bouldering, and Dungeons & Dragons.
Trinity College of Arts and Sciences Representatives
Julian Liber (he/him/his)
Bio: Julian Liber is currently a second-year PhD student in the Department of Biology and serves as the Secretariat Representative for Trinity students in the knowledge domain of Natural Sciences. He also serves as the chair for the Doctoral Student Affairs Committee. Previously, Julian served as the General Assembly representative for his department and as GPSG's representative to the University's Campus Sustainability Committee. Julian studies the diversity and biotechnological potential of microbes, especially fungi, that live on plant leaves. He hopes to use these organisms to help plants survive impacts of climate change, notably disease, heat waves, and drought. Outside of his research, Julian enjoys looking for fungi on hikes, cooking and baking, photography, and playing with his two cats, Attie and Belle.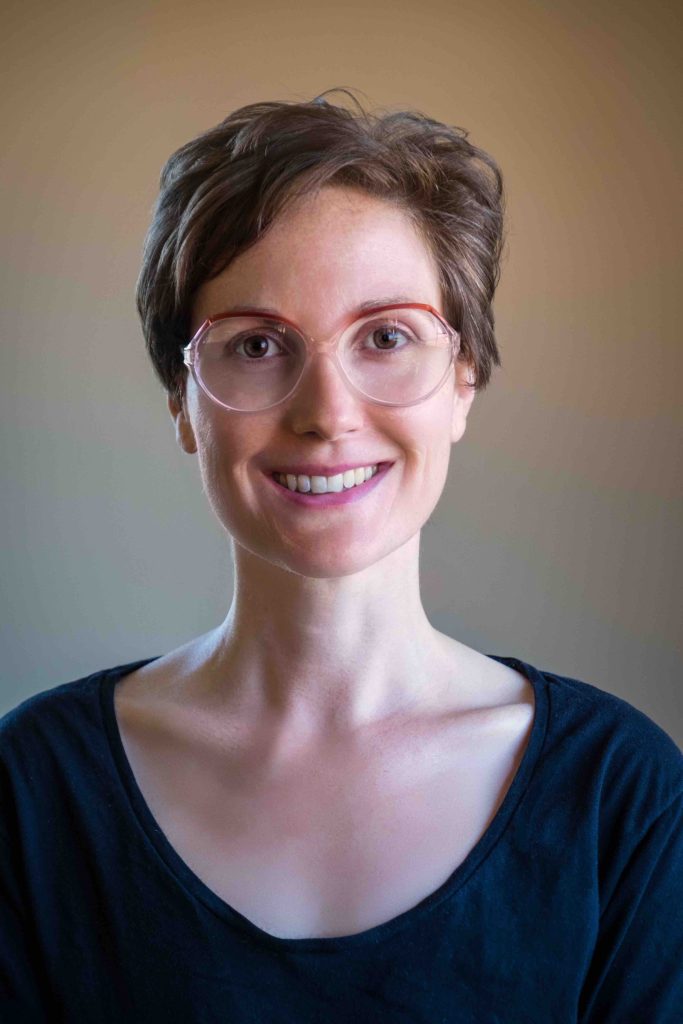 Elizabeth Brown (she/her/hers)
Bio:Elizabeth Brown is a sixth year PhD student in the Department of Art, Art History & Visual Sciences, Trinity College of Arts & Sciences. Elizabeth serves as the Trinity humanities representative on the Secretariat. She previously served as one of her department's representatives on the GPSC (now GPSG). On the Secretariat, Elizabeth chairs the GPSG standing committee International Student Affairs Committee while also serving on the Rules Committee, Doctoral Student Affairs Committee, DEI Committee, Climate Crisis Committee, and Parking & Transportation Committee. Elizabeth is writing her dissertation on the collaborative, community-based, socially-engaged work of Chicago-based artist Theaster Gates, whose urban planning and physical transformations of the built environment critically integrate the history of Chicago and its impact on Black cultural life.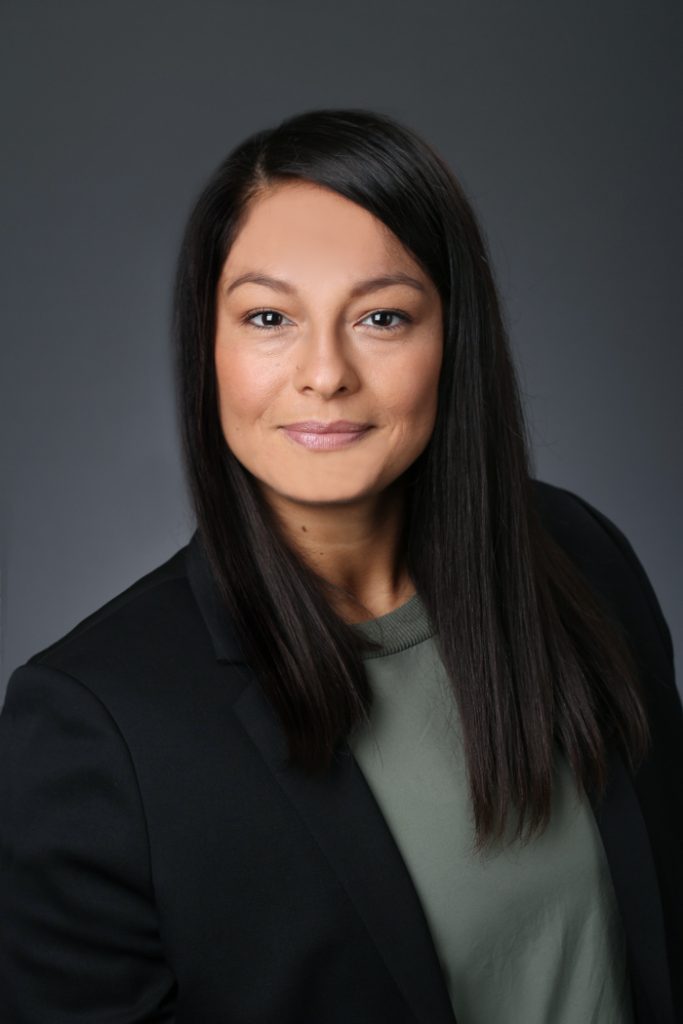 Fuqua School of Business Representatives
Jennifer Sibel (she/her/hers)
Bio: Jennifer Sibel is a second-year Daytime MBA student at the Fuqua School of Business. She is honored to serve the Fuqua community as co-president of the MBA Association which serves as the student government in her program.  Prior to starting her MBA, she spent ten years in the hospitality and food service and hopes to pivot into corporate finance within the tech industry.  In her spare time, she loves group exercise classes, cocktails, and traveling on a shoestring.  The Pyramids of Giza are next on her bucket list.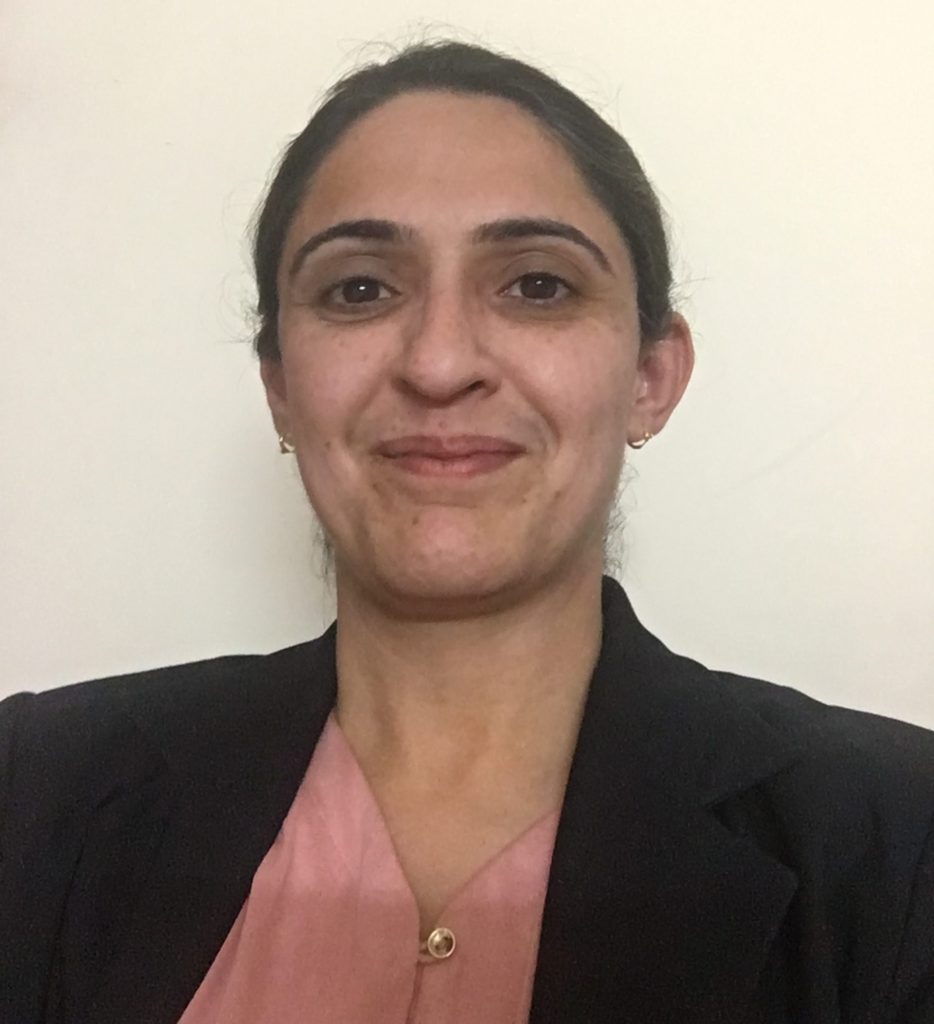 Vinoo Venkatesh (she/her/hers)
Bio: Vinoo is in her 1st year of the MSQM:Business Analytics program at The Fuqua School of Business. She did her BBA in Finance at the Schulich School of Business, York University; M.A – Economics at York University and M.A – Financial Risk Management at Simon Fraser University. Her work experience is in the areas of Mergers & Acquisitions, Banking, Risk Management and Teaching. Vinoo has also been a Toastmaster and enjoys painting, biking, nature strolls, reading, writing, public-speaking and playing tennis.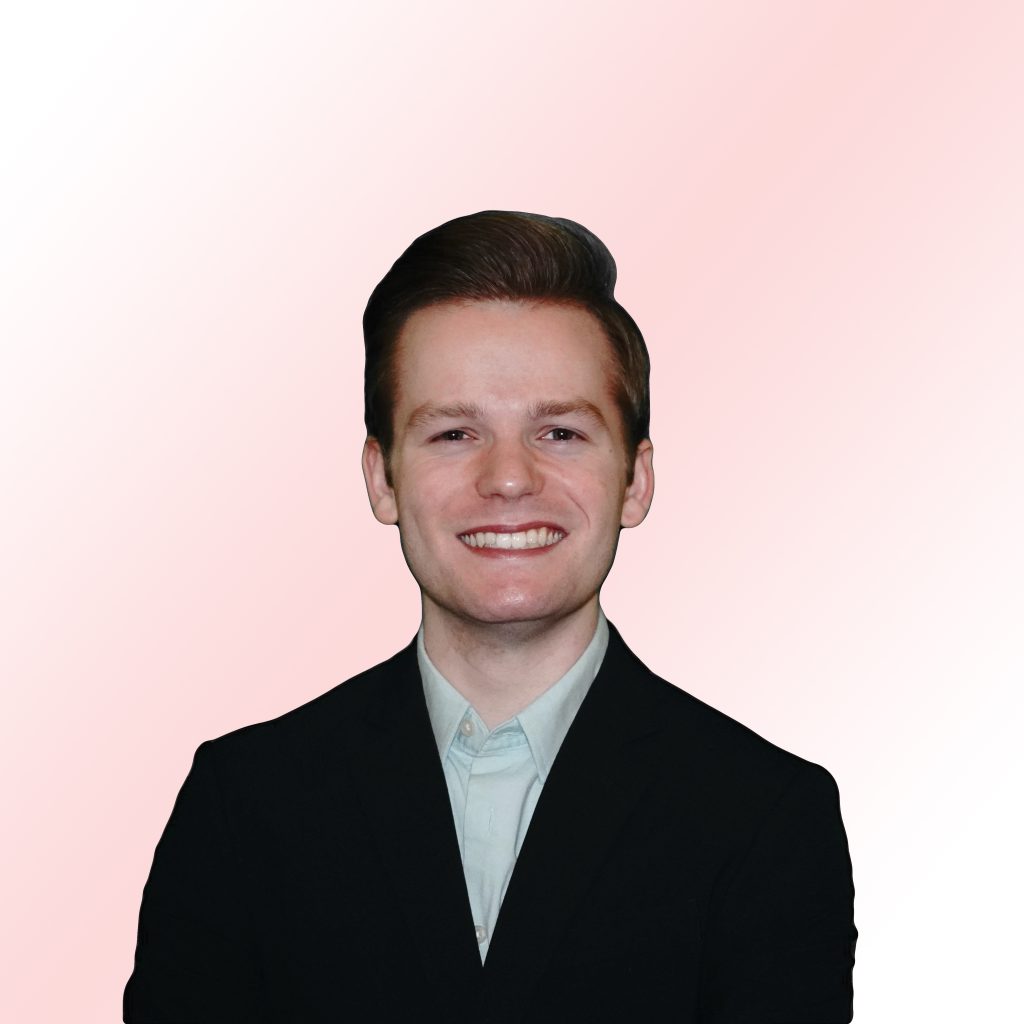 Pratt School of Engineering Representatives
Kaleb Kassaw (he/him/his)
Bio: Kaleb Kassaw is a 3rd year Ph.D. student in the Pratt School of Engineering. He represents the Pratt School of Engineering in the Secretariat and is in his first term. His research focuses on improving image recognition models to adapt to real-world deployment challenges, including the presence of partial occlusion of objects and out-of-domain spectral characteristics. He aspires to a career in machine learning algorithm development in modern applications such as driver assistance systems.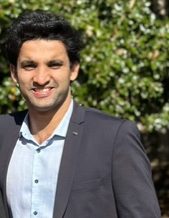 Rishabh Baid
Rishabh Baid is a First year candidate for a Master of Engineering Management at the Pratt School of Engineering and hails from Bikaner, India. Before joining Duke he spent 3 years in the healthcare and telecom industries and hopes to transition into Product Management within the hi-tech space. In his spare time he loves to swim, watch soccer and play squash and tennis.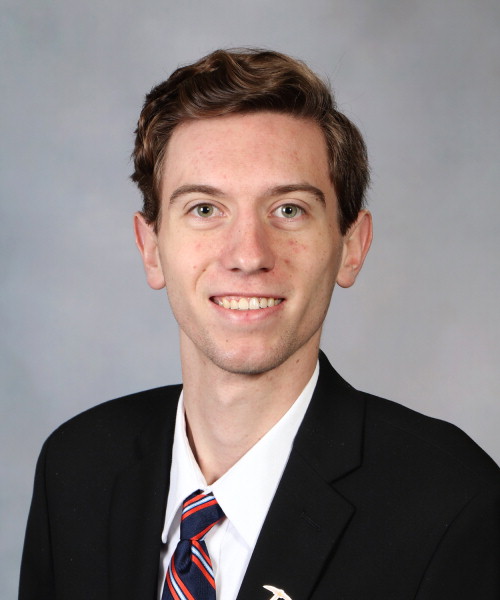 School of Medicine Non-Clinical Program Representatives
Kyle Williams (he/him/his)
Bio: Kyle Williams is a second year Masters student in the School of Medicine studying Medical Physics. He is the Chair of the DEI Committee and one of the School of Medicine representatives in the Secretariat. This is his first year serving on the GPSG. He aspires to be a clinical radiation medical physicist in the future. His research currently includes developing a patient support for SPECT Breast Imaging. When not at work, Kyle enjoys playing marimba and going to his friend's favorite bar which will remain anonymous for fear of becoming mainstream.
Stay tuned for introductions to the other SoM Non-Clinical Representative(s)!
Stay tuned for introductions to SoM Clinical Representative!
School of Nursing Representative
Vivian Osinowo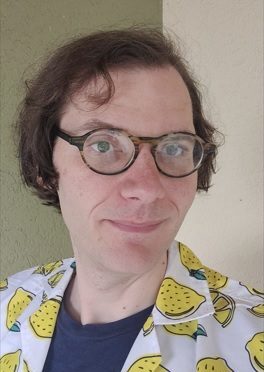 Sanford School of Public Policy Representative
Chris Miraglia (he/him/his)
Bio: Chris graduated from the University of Florida in 2011 with a master's degree in Entrepreneurship, following an undergraduate degree in creative writing. He's worked as a disaster relief adjuster through FEMA and numerous insurance carriers, using his skills in business and narrative design to increase efficiency and help people recover from traumatic natural disasters. Chris wants to use his Sanford Public Policy skills to advance ranked choice voter reform measures, as well as in sustainability with a focus on green infrastructure. In his free time, he enjoys writing, board games, tabletop RPGs, and spending time with his dogs.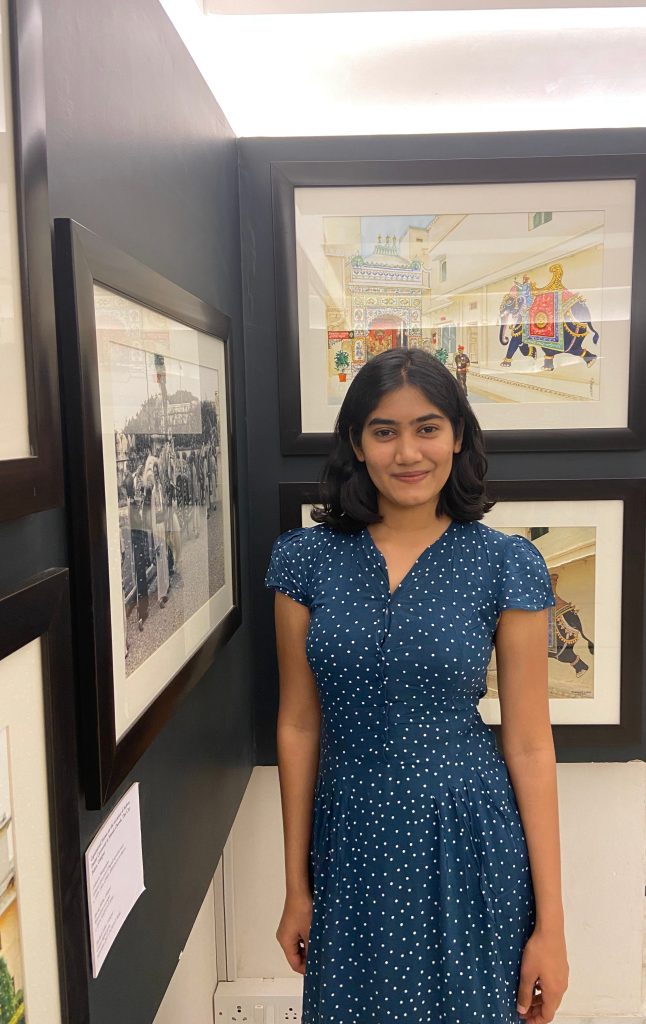 Nicholas School of the Environment Representative
Shreya Dipti Patel (she/her/hers)
Bio: Shreya is a first-year master's candidate in the Environmental Management program at the Nicholas School of the Environment. She belongs to India, where she completed her undergrad in Environmental Engineering and worked as an environmental professional after that. Her interest lies in corporate sustainability, decarbonisation, and climate change mitigation. Besides her professional pursuits she enjoys binge watching shows and aspires to grow and maintain a healthy garden.
Divinity School Representative
Madison Daniel
School of Law Representative
Zhaoyu Sun