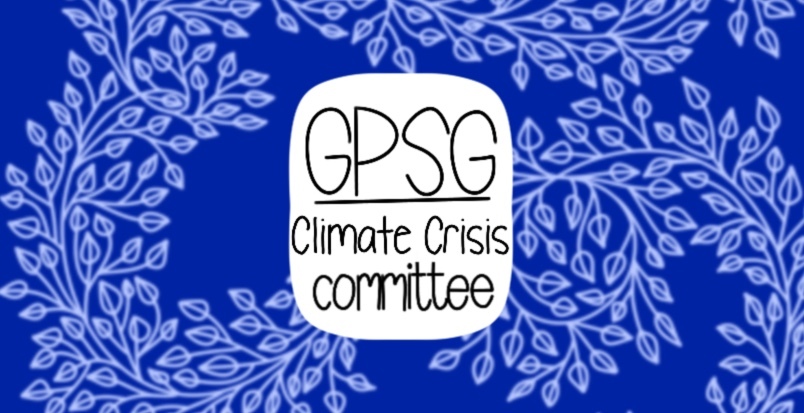 The Climate Crisis Committee (CCC) at GPSG is tasked with responding to and advocating for environmentally focused issues that impact Duke's graduate and professional student population. During the 2021 – 2022 academic year, the Committee focused on issues like divestment from fossil fuels, environmental justice, waste management, and equitable transportation. Collaboration is a large part of our work, and we are connected with multiple other GPSG Committees, including Parking and Transportation, External Advocacy, and DEI. Climate Crisis Committee's work is also not limited to Duke's campus, with ongoing efforts to connect with UNC Chapel Hill, NC State, the Durham community, and other universities around the United States. The Committee welcomes all Duke Graduate and Professional students regardless of experience level with government, advocacy, or climate issues.
UPDATED: Please join us for meetings on Zoom at https://duke.zoom.us/j/94891146548?pwd=WWhMbEc1OG9PSDQ4RXFrOFVoVzJxUT09
Meetings will occur every other Monday beginning Jan 30th, 2023 from 5-6 pm. 
Submit any Climate Crisis Committee issues or feedback
HERE
.
Continuing to advocate for divestment from fossil fuels
Expanding environmental justice programming throughout campus
Collaborating with the Parking and Transportation Committee to improve access to affordable, sustainable transportation
Accomplishments:
Establishment of the Director of Environment and Sustainability Executive position at GPSG
Passed Resolutions: